MP Service Committee
The purpose of Member and Public Services (MPS) in ACA is to support ACA Members in becoming responsible for their own well-being through ACA-related materials, and to provide information for the Public and professionals by providing ACA-related resources and services.
Check here for the latest MPS Committee (and earlier Outreach Committee) reports to the WSO Board.
Details

Last Updated on Sunday, 09 March 2014 07:23
Written by Vonnie G
ACA members accepting the call of service work provide the energy we need to do the good work of ACA around the globe. There could easily be 300 million adult children in the world, so the work ahead remains steady. But we make progress each day. p.536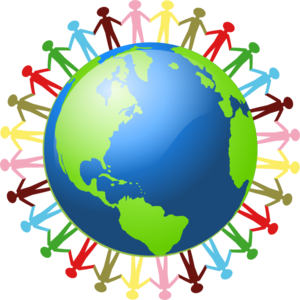 This was a fun month for ACA WSO Outreach service. I love this "job". This month we got 400 emails in and I sent out 369 responses. We received 97 voicemails which I called back using Skype.
ACA is a worldwide fellowship and in August we heard from:
Ireland Canada Spain Australia Scotland Switzerland Israel Russia Poland UK Venezuela Denmark Germany India
Remarkable events:
Details

Last Updated on Thursday, 02 April 2015 09:32
Written by Vonnie G
July Outreach Report
Oh boy, what a big month for typing and returning calls! We usually average 300 in and 300 out for a month. For the month of July we got 500 in and I sent 352 out and we received 96 voicemails which I returned using Skype for my anonymity. Because of sending out the "points of contact letter" there was one day where there were 55 emails in and 41 emails out on that day.
Helping someone to turn on the ACA Light bulb in a dark place is one of my favorite parts of this service. There are many towns without ACA, and the Telephone and Internet Meetings are a wonderful resource for that. But, it gives me a thrill to help someone start a meeting. And I can't express my thanks to ACA to have the ability to help a country turn the light on. Many ACA members are working toward starting meetings all over the US.
Details

Last Updated on Thursday, 02 April 2015 09:29
Written by Vonnie G
Outreach Report for May 2013
Activity:
Details

Last Updated on Sunday, 09 March 2014 07:20
Written by Vonnie G
This has been a busy month for Outreach. The total of incoming emails including phone calls was 337 – the total of outgoing emails was 303. We received 68 vonage voicemails which I called back using Skype for anonymity. I forwarded less requests this month to other members of the board, learning how to help members help themselves with links and re-directing them to find their own solutions.
After my detailed report last month, I knew this month I would do it differently so that I could compare which I liked better. I couldn't have survived this month if I spent that time tabulating all the categories. So, I've decided that I like it best to do the service, not tabulate the service. There was one 18 hour period when my internet was down. I was surprised and overwhelmed once it came back up and I saw 12 emails in the Outreach box. That showed me how I keep it trimmed down checking for requests 5 to 7 times a day, answering them when they appear. Upon reflection, the busy feeling of this month might have been due to the combination of WSO Board work and Outreach duties.
Details

Last Updated on Sunday, 09 March 2014 07:18
Written by Vonnie G
April 2013 Outreach Report
I hit the ground running with the combination of becoming the Interim Outreach Chairperson position where I answered and forwarded informational emailed requests in addition to the new Vonage phone messaging system. Now officially as Chairperson, I check the GoDaddy Inbox and the Vonage site several times a day calling back and emailing replies on the same day they come in. I am cooperating with the Signal Hill office with a system where I leave office messages in the queue and remove all the others as I take care of them.
Subcategories
H-and-I Committee

The Hospital and Institutions (H&I) sub-committee is responsible to the WSO for liaison with these institutions, including the potential development of ACA meetings with the institutions and ensuring materials are available to the institutions upon request in support of such meetings.

Check here for the latest Hospital and Institutions Committee committee reports to the WSO Board.